Manor House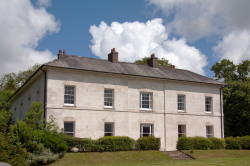 Scolton Manor, a traditional Victorian country house, was designed, built and furnished by the local firm of architects William and James Owen. Finished in 1842, the house cost just under £3,000 to build and, until it was acquired by Pembrokeshire County Council in 1972, was home to successive generations of the Higgon family.
The Higgons were very prominent amongst Pembrokeshire society, with at least three family members holding the position of Sheriff of Pembrokeshire; including the last resident, Lt Col John Henry Victor Higgon (1902-1983). In Victorian times, the Higgons themselves held sway over their modest ancestral estate and their home parish of Spittal, there being no other resident landowners of note in the area. As chief employers, needing house servants, gardeners, coachmen and handymen, they provided jobs, stability and security for the local population.
Scolton Manor has been used as both a family home and a convalescence hospital for servicemen during the Second World War. It is now the site of the County Museum. The Manor House has been sympathetically restored by the Museum Service in order to provide visitors with a taste of Victorian society and style, both above and below stairs.





House Opening Times:
Manor House closed to visitors until Easter 2021.
Admissions:
Adults - £3.50
Concessions and children over 4 years - £2.35
ID: 18 Revised: 3/12/2020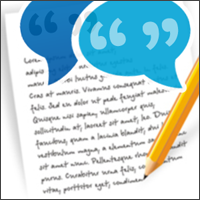 Scolton Visitors Testimonials
"Had a lovely day, good value for money and plenty to see and do."
"A wonderful house and collection - very enjoyable."
"Lovely peaceful place, would come again."
"A wonderful place, good food, very helpful staff, excellent day out."
"Very interesting - well worth the money."
"Loved looking around the house, got a real feel for life through the years."
"Brilliant, lovely ambience and memory trail to early childhood.  Thank you."
"We've been before, but every visit we see something new!"
"Brilliant - one of the best furnished old houses I've seen in the UK."
"A fascinating insight into Victorian domestic life.  Excellent guidance from the printed literature and a relaxed, unforbidding atmosphere."
"Perfect for a family day out."