Pembrokeshire Archives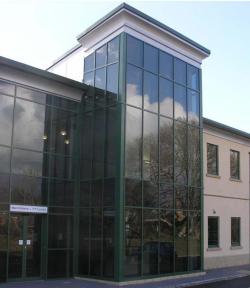 *** IMPORTANT MESSAGE ***
Due to the coronavirus outbreak, we have ceased our front-line service until further notice.  The research room is closed and we will not be accepting deposits.  However, the service will continue to respond to remote enquiries and correspondence, although responses may be delayed.  You are encouraged to keep in contact via the Facebook page as we shall continue to post on Facebook.
Are you interested in your ancestors, the history of your house, the story of your village, parish, town, church, chapel or any aspect of Pembrokeshire's history? Pembrokeshire Archives and Local Studies holds historical sources ranging from a document from 1272 to last week's local newspaper. Amongst our many collections are census returns, parish registers, maps, photographs, deeds and letters. In addition we have a large range of local books and ephemera relating to Pembrokeshire and Wales.
There is no appointment system - but please bear in mind that the office can get busy. For your convenience you can book a computer or microfilm/fiche reader in advance of your visit. Original documents may be pre-ordered prior to your visit using the unique reference number from the online Archive Catalogue. Our public computers also allow free access to a range of online subscription resources, including Find my Past and Ancestry.
Opening Times
Wednesday: 10am - 8pm;
Thursday and Friday: 10am - 5pm;
Saturday: 10am - 3pm (not Bank Holiday weekends - please contact us for further details prior to your visit).
On Wednesdays no records are issued between 12.30pm and 1.30pm nor between 5.30pm and 6.30pm.
On Saturdays no records are issued between 12.30pm and 1.30pm.
The research room will remain open during these periods of time.
Facilities
Free admission 
Wheelchair access 
Free car park 
Toilets (including disabled toilet) 
Portable induction loop 
Height adjustable tables 
Lockers - require the use of a £1 coin (returnable)
Services Available:
Photocopying (subject to size and condition of document)
Microfilm/fiche printouts
Internet printouts
Research Service
Digital Reprographics
Group visits including behind the scenes tour
A fee is payable for these additional services.

Our policies:

Collections Care and Conservation Policy

Collections Development Policy

Collections Information Policy

 
ID: 54 Revised: 19/3/2020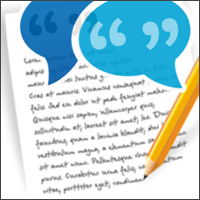 Archives Visitors testimonials
"I have never had such a fruitful time in an archive. Thank you so much to your very helpful staff."
"The staff here have been most helpful, patient and kind and made my difficult task a more pleasant experience. Congratulations to the Boss for having such a great team."
"Diolch o galon am bob help a chyfeillgarwch."
"Very interesting and helpful visit; will be more confident to visit more often."
"Staff were excellent with help: best help I have had from Archive offices. Thank you very much."
"A visit that solved a lot of questions, but raised several more! Staff were most helpful - a donation box may be useful in the future to [show] our appreciation."
"Wow! Fantastic! The staff were very friendly and very, very helpful. Thank you very much."