Pembrokeshire Libraries
Welcome to Pembrokeshire Libraries. We have 12 branches across the county at the following locations:
Crymych
Fishguard
Haverfordwest
Milford Haven
Narberth
Newport
Neyland
Pembroke
Pembroke Dock
Saundersfoot
St Davids
Tenby
We operate two 'Fit for Life' Libraries at Leisure Centres in Haverfordwest and Fishguard, providing books, magazines and DVDs on Health and Wellbeing topics.
We also run a mobile library service for the county, as well as providing a 'Library at Home' service for people who cannot get to a library.
Our libraries offer a range of materials that you can borrow, including books, audio books and DVDs.
We also offer free online materials (e-books, e-zines and e-audio books) that can be downloaded to a PC, tablet or smart phone.
At our libraries, you can enjoy free access to PCs and Wi-Fi.
We also host a range of activities, from Reading Groups and Baby Rhyme Time sessions, to Knit and Natter, craft sessions and more.
Find out more about Pembrokeshire Libraries and what we have to offer.
ID: 11 Revised: 3/12/2015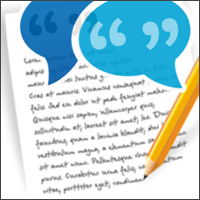 Visitors testimonials
"I have never had such a fruitful time in an archive. Thank you so much to your very helpful staff."
"The staff here have been most helpful, patient and kind and made my difficult task a more pleasant experience. Congratulations to the Boss for having such a great team."
"Diolch o galon am bob help a chyfeillgarwch."
"Very interesting and helpful visit; will be more confident to visit more often."
"Staff were excellent with help: best help I have had from Archive offices. Thank you very much."
"A visit that solved a lot of questions, but raised several more! Staff were most helpful - a donation box may be useful in the future to [show] our appreciation."
"Wow! Fantastic! The staff were very friendly and very, very helpful. Thank you very much."