List of Postcards
Born in Haverfordwest in 1954, Hywel Davies was educated at North Road Primary School (Milford Haven), Wycliffe College (Gloucestershire), Birmingham University and Aberystwyth University. He is a graduate of French and Spanish, and he possesses a Postgraduate Certificate of Education. Mr Davies is a retired teacher and lecturer of Modern Languages.
Hywel is a founder member of Pembrokeshire Mind, Pembrokeshire Hearing Voices Group and Hearing Voices Network Cymru. He is a distinguished Member of the International Library of Poets.
Hywel Davies began to collect pre-1940 Pembrokeshire postcards in 1979. He believes that the first two postcards that he bought as a collector were 1904 coloured distant views of South Sands Beach in Tenby. What made the postcards interesting were the people and the Edwardian beach huts on the beach itself. He began to collect old Pembrokeshire postcards because he was interested in history.
Hywel's collection of Pembrokeshire postcards gradually grew over the years and as time passed, he began to collect other postcard themes apart from Pembrokeshire topographical postcards.
The non-Pembrokeshire postcard themes collected included Welsh Railway Stations, Welsh Disasters, French Topographical and Social History, Louis Wain, Modern, Philip Boileau inter alia. He collected these themes for a variety of reasons. Welsh Railway Stations, for example, because he believed that the closure of various UK railway stations and UK railway lines were a disastrous mistake in the early 1960s. 
The collection is dedicated to the late Mrs Evelyn Skone, author of 'Tenby in Old Picture Postcards'.
ID: 99 Revised: 3/12/2015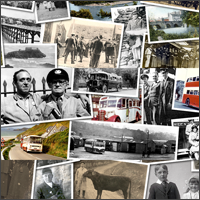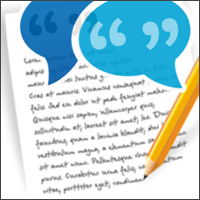 Museums Visitors testimonials
"I have never had such an enjoyable time in a museum. Thank you so much to your staff."
"Diolch o galon am bob help a chyfeillgarwch."
"Very interesting visit; will be happy to visit again."
"Wow! Fantastic! The staff were very friendly and very, very helpful. Thank you very much."