Tea Rooms & Gift Shop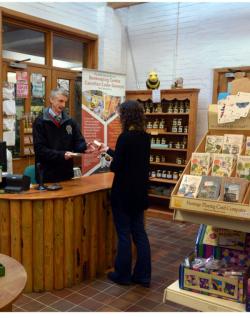 Tea Rooms
Enjoy a taste of Pembrokeshire in the Scolton Manor tea rooms. The tea rooms, situated next to the Manor House, serve a variety of tasty snacks and meals at reasonable prices.
Cawl served with welsh cheese and bread is always a winner, as is the chicken curry served with rice or chips, or for something hotter try the chilli. If you just want a lighter snack try the 'Scolton Special Toastie' or for something different the 'Jam and Cheese Toastie' will be a hit with all.
As you would expect at a tea rooms, a range of cakes and desserts is always available to tempt you. Chocolate cake, carrot cake, coffee cake are just a few of the delicious cakes on offer, along with scones and clotted cream, traditional welsh cakes and bara brith.
Traditional Sunday lunches are served from September to June. Pembrokeshire beef, seasonal vegetable and all the trimmings are very popular so booking is advisable.
At Scolton Manor Tea Rooms we source as much as possible from Pembrokeshire suppliers; an award winning local butcher supplies Pembrokeshire meat for our Sunday lunches, cawl, chilli etc. Elderflower soft drink made with Pembrokeshire water are just two of many 'Tastes of Pembrokeshire' that await you at the Tea Rooms.
Scolton Manor Tea Rooms offer you a warm welcome with friendly staff and food at prices you can afford.
For more information, contact the Scolton Manor Tea Rooms on 01437 731 667.
Gift Shop
Scolton Manor's gift shop is a must see on your visit. There is a wide range of gifts, including toys, games, souvenirs, postcards and books, as well as jars of Scolton Manor Pembrokeshire Honey produced onsite at the Pembrokeshire Beekeeping Centre.
ID: 27 Revised: 26/10/2015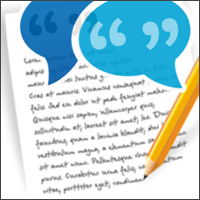 Scolton Visitors Testimonials
"Had a lovely day, good value for money and plenty to see and do."
"A wonderful house and collection - very enjoyable."
"Lovely peaceful place, would come again."
"A wonderful place, good food, very helpful staff, excellent day out."
"Very interesting - well worth the money."
"Loved looking around the house, got a real feel for life through the years."
"Brilliant, lovely ambience and memory trail to early childhood.  Thank you."
"We've been before, but every visit we see something new!"
"Brilliant - one of the best furnished old houses I've seen in the UK."
"A fascinating insight into Victorian domestic life.  Excellent guidance from the printed literature and a relaxed, unforbidding atmosphere."
"Perfect for a family day out."