Sacred Stones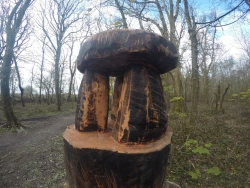 A thousand years ago, Pembrokeshire was described in the Mabinogion as a land of mystery and enchantment. Today, the County is still haunted by ancient myths and legends, and many of these stories can be found in the stones.
Sacred stones are plentiful in Pembrokeshire. They include the ancient stone circle at Gors Fawr, near Mynachlogddu, and burial chambers such as the cromlech of Pentre Ifan. Possibly the most famous stones are the bluestones of Stonehenge, taken from Carn Menyn in the Preseli Mountains.
The connection of St David's mother, St Non, as the niece of King Arthur is also part of Pembrokeshire's folklore. Legend says that Arthur's grave is at Bedd Arthur, high on the Preseli ridge. This rocky outcrop of Cerrig Marchogion is also said to mark the spot where the mythical wild boar from Ireland, Twrch Trwyth, killed several of Arthur's knights.
ID: 116 Revised: 19/5/2017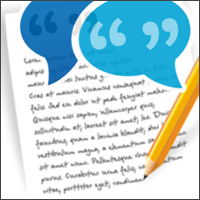 Visitors testimonials
"I have never had such a fruitful time in an archive. Thank you so much to your very helpful staff."
"The staff here have been most helpful, patient and kind and made my difficult task a more pleasant experience. Congratulations to the Boss for having such a great team."
"Diolch o galon am bob help a chyfeillgarwch."
"Very interesting and helpful visit; will be more confident to visit more often."
"Staff were excellent with help: best help I have had from Archive offices. Thank you very much."
"A visit that solved a lot of questions, but raised several more! Staff were most helpful - a donation box may be useful in the future to [show] our appreciation."
"Wow! Fantastic! The staff were very friendly and very, very helpful. Thank you very much."