Twm Siôn Cati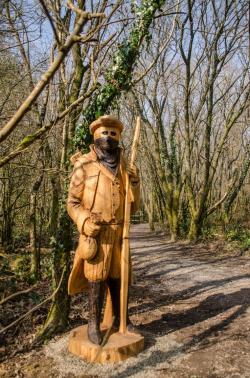 Twm Siôn Cati's real name was Thomas Jones. He was born around 1530 at Tregaron in Ceredigion. He earned a reputation as a sort of Welsh Robin Hood, roaming the rugged west and mid part of Wales, robbing from the rich, but somehow forgetting the bit about giving to the poor!
In many stories about Twm, he is best remembered for his kindness to his victims. In an attempt to avoid hurting or killing them, he is said to have been able to fire an arrow which would pin his victim to the saddle of their horse, leaving them helpless but unharmed!
Later in life, popular myth says this lovable rogue cast off his villainous ways and married Joan, the heiress of Ystradffin and wealthy widow of the Sheriff of Carmarthen. Twm became a landed gent and the local magistrate - well qualified perhaps for sitting in judgement on other!
ID: 115 Revised: 19/5/2017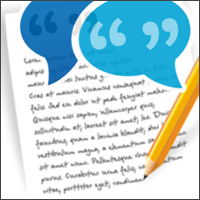 Visitors testimonials
"I have never had such a fruitful time in an archive. Thank you so much to your very helpful staff."
"The staff here have been most helpful, patient and kind and made my difficult task a more pleasant experience. Congratulations to the Boss for having such a great team."
"Diolch o galon am bob help a chyfeillgarwch."
"Very interesting and helpful visit; will be more confident to visit more often."
"Staff were excellent with help: best help I have had from Archive offices. Thank you very much."
"A visit that solved a lot of questions, but raised several more! Staff were most helpful - a donation box may be useful in the future to [show] our appreciation."
"Wow! Fantastic! The staff were very friendly and very, very helpful. Thank you very much."