King Arthur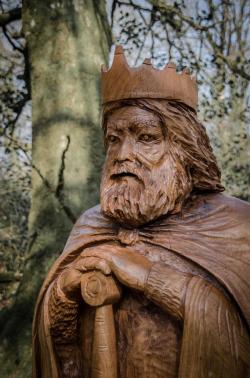 Everyone knows of King Arthur. But did he actually exist? And, although the earliest references to him come from ancient Welsh literature, did he come from Wales?
The details remain shrouded in mystery, but many are convinced there really was an Arthur; a warrior-leader who led the defence of Britain against Saxon invaders in the late fifth century before his death around 515.
No-one knows exactly where Arthur's power base was, but there's a strong argument for him being from Wales. It is thought his name derives from the Welsh words for bear and gold - arth aur.
In the twelfth century, Geoffrey of Monmouth did much to popularise Arthurian tales. He wrote several books about Merlin, Arthur and his court at Caerleon in Wales. Later writers picked up on these stories and created the romantic tales of Camelot, Avalon and the Holy Grail.
ID: 114 Revised: 19/5/2017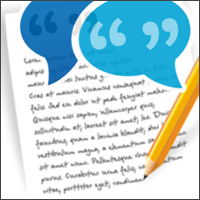 Visitors testimonials
"I have never had such a fruitful time in an archive. Thank you so much to your very helpful staff."
"The staff here have been most helpful, patient and kind and made my difficult task a more pleasant experience. Congratulations to the Boss for having such a great team."
"Diolch o galon am bob help a chyfeillgarwch."
"Very interesting and helpful visit; will be more confident to visit more often."
"Staff were excellent with help: best help I have had from Archive offices. Thank you very much."
"A visit that solved a lot of questions, but raised several more! Staff were most helpful - a donation box may be useful in the future to [show] our appreciation."
"Wow! Fantastic! The staff were very friendly and very, very helpful. Thank you very much."