Gelert, Faithful Hound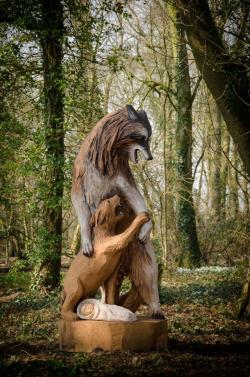 This is a sad story! According to the legend, Llywelyn ap Gruffydd (c.1172-1240), Prince of Gwynedd, had a hound called Gelert.
One day Llywelyn went hunting, leaving Gelert behind to care for his infant son. Upon his return, Gelert ran to greet his master who noticed the dog's mouth smeared with blood. Alarmed, Llywelyn looked for his son, but saw the infant's cot was empty.
Thinking the hound was to blame, Llywelyn plunged his sword in to Gelert. The dying yelp of the dog was answered by a child's cry. Only then did the Prince discover his unharmed son beneath the cot next to the body of a mighty wolf. The faithful Gelert had defended the child and killed the wolf.
Gelert was buried with great ceremony and Prince Llywelyn, filled with remorse, is said never to have smiled again.
ID: 113 Revised: 19/5/2017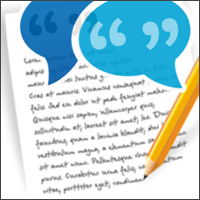 Visitors testimonials
"I have never had such a fruitful time in an archive. Thank you so much to your very helpful staff."
"The staff here have been most helpful, patient and kind and made my difficult task a more pleasant experience. Congratulations to the Boss for having such a great team."
"Diolch o galon am bob help a chyfeillgarwch."
"Very interesting and helpful visit; will be more confident to visit more often."
"Staff were excellent with help: best help I have had from Archive offices. Thank you very much."
"A visit that solved a lot of questions, but raised several more! Staff were most helpful - a donation box may be useful in the future to [show] our appreciation."
"Wow! Fantastic! The staff were very friendly and very, very helpful. Thank you very much."