Learning with Pembrokeshire Archives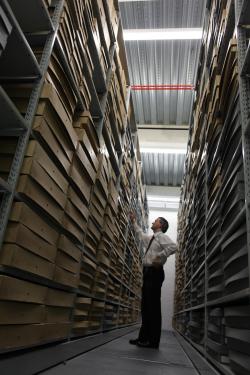 Thinking of a different venue for your group or society to visit?
Pembrokeshire Archives and Local Studies service is pleased to offer group visits and tours. Our fascinating profession involves preserving Pembrokeshire's written (and photographic) history and making it available as far as possible for public access. We operate in effect as the County's memory. Group visits to the office take around two hours and are very relaxed and informal and offer plenty of opportunity for questions.
The usual format involves:
An introductory talk on the archives and local studies service in the public research room. This focuses on who we are, what we do, what archives are, why are they important etc. It also includes a guide on how easy it is to use the office and access the archives and local studies material held here.
We then have a tour behind the scenes visiting our conservation studio, digitisation facilities and, most importantly, our repository block where over 131,000 archives and local studies records are kept in climatically controlled conditions. You get to see not only where they are kept but also how we look after and access them.
We then return to our research room where a series of original items of interest will be available on display to be viewed and discussed including maps, newspapers, postcard albums etc.
We have received various positive feedback from groups who have visited.
A tour of the Archives doesn't just provide an interesting group experience but if anyone in the group is interested in the history of their family, home or community it can be the ideal place to start by learning about the huge amount of information that is potentially available to them and how to access it.

Please note there is a charge of £22 per group for group visits.
If you would like to arrange a group visit please email us at record.office@pembrokeshire.gov.uk or call us on 01437 775456.
ID: 57 Revised: 31/5/2017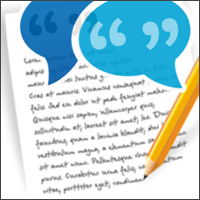 Archives Visitors testimonials
"I have never had such a fruitful time in an archive. Thank you so much to your very helpful staff."
"The staff here have been most helpful, patient and kind and made my difficult task a more pleasant experience. Congratulations to the Boss for having such a great team."
"Diolch o galon am bob help a chyfeillgarwch."
"Very interesting and helpful visit; will be more confident to visit more often."
"Staff were excellent with help: best help I have had from Archive offices. Thank you very much."
"A visit that solved a lot of questions, but raised several more! Staff were most helpful - a donation box may be useful in the future to [show] our appreciation."
"Wow! Fantastic! The staff were very friendly and very, very helpful. Thank you very much."